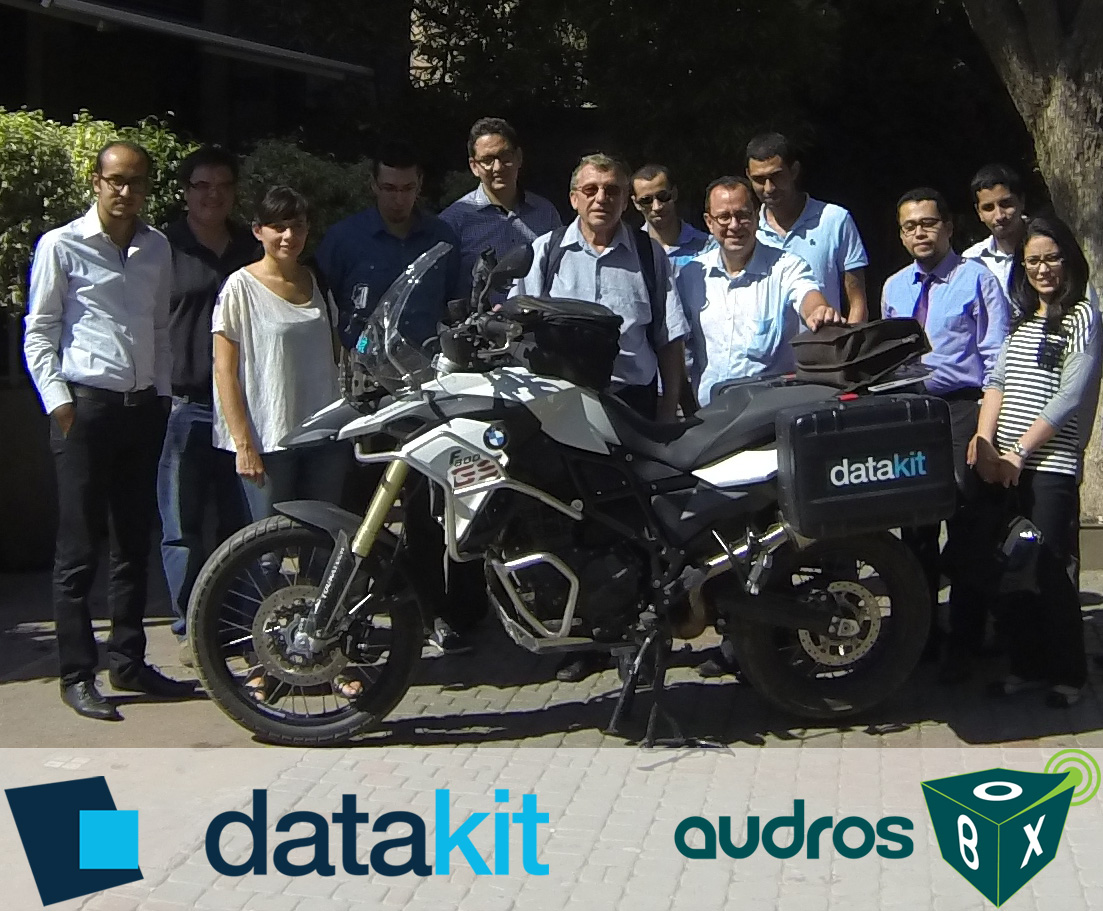 Marrakech, Morocco, October 24th 2013 - Francis Cadin, CEO of Datakit, a leading CAD data exchange company, begins a world tour on a motorcycle to meet his customers and resellers all over the world.
The first step of this trip was Marrakech, where Francis Cadin met teams of a subsidiary of the company Audros Technology, specialized in collaborative EDM and in PLM for industry.
This meeting will result in a agreement allowing Audros Technology to integrate Datakit technology in their "AudrosBOX" offer, thereby giving their customers from industry and design departments the ability to use Datakit CAD converters.
AudrosBOX users will thus be able to get 3D PDF of all their CAD models and 2D PDF for their drawings. So all users will be able to visualize and share models very easily regardless of the original format.
About Datakit
Datakit is a private held and leading company founded in 1994 specialized in CAD data exchange solutions and services. It offers stand-alone converters, plug-ins and SDK that import, analyze and export models. Datakit exposes a wide range of geometrical and semantic data through its various range of products. It also provides services that aid in the migration of CAD databases and help customers choose the best data transfer solutions. It works closed to the Independent Software Vendors that currently integrate its CAD Data exchange solutions as components to their own software.
For more information, please visit www.datakit.com.
About Audros Technology
Expert since 1993 in data and documents management for industry, Audros Technology is the editor of the PLM (Product Lifecycle Management) solution Audros and the collaborative EDM solution AudrosBOX.
The software developed by Audros Technology enables the "extended company" to release technical data and documents to other services or partners, and to increase productivity by:
-Implementing a business memory which is secured and easy to access
-Simplifying the distribution of information flows
-Automating processes and deleting non-productive tasks
For more information, please visit www.audrosbox.com or www.audros.fr.