Lokeren, Belgium, January 2nd, 2018.,
Orbit GT will exhibit at next week's TRB
event
in Washington DC, USA.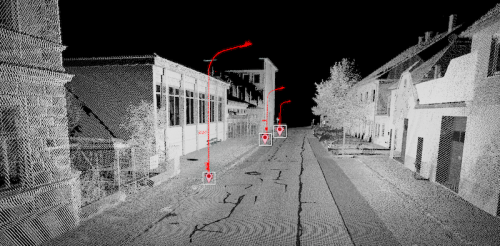 "With our strong focus on 3D Mapping, Orbit GT enjoys many customers in the transportation business. At this year's event, we're showcasing fully automated Pole and Bridge Clearance Detection tools, for sure solving some of the pain points for many DOT's", says Peter Bonne, CEO of Orbit GT.
As the current version 18 bundles all the expertise and technology to support the various types of 3D mapping techniques, street level Mobile Mapping can be instantly combined with UAV and terrestrial data collection, offering rich data analysis capabilities. Semi- and full autodetection tools speed up conversion of raw 3D capture data to actionable information in DOT's day-to-day operations.
About Orbit GeoSpatial Technologies
Orbit Geospatial Technologies is world leader in solutions for exploiting 3D Mapping content in managing, viewing, extracting, publishing, sharing and embedding in workflows, either desktop or cloud based. Orbit GT specializes in 3D Mapping solutions for Mobile Mapping, UAS Mapping, Indoor Mapping and Aerial Oblique Mapping, replacing the big data dilemma with ease of use. Orbit GT is headquartered in Lokeren, Belgium, and enjoys a global business network. www.orbitgt.com
Contact
Mr. Peter Bonne
Orbit GeoSpatial Technologies NV
Industriepark E17, 2021
9160 Lokeren, Belgium

Phone +32 9 340 5757
Fax +32 9 340 5750